Okay, firstly, this comic panel pretty much sums up the weekend: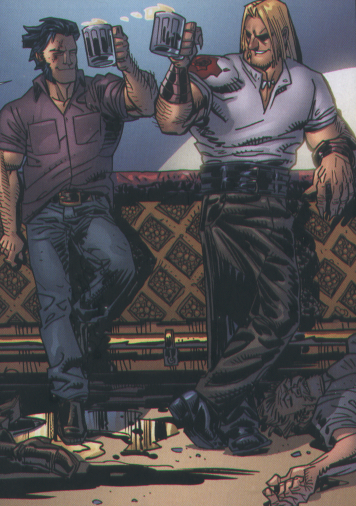 (It's from an 'X-Men: Origins' comic which we both picked up a copy of on Saturday. Sadly not a comic of the film, but a series of stories detailing the backgrounds of a few Earth-616 characters, including us two. It works.)
I had an awesome time with my Bro at the weekend. Logan gave me an action figure of Victor/me which I have been looking for for MONTHS (pics below!) and cake an' Lucky Charms! We ate cake and read comics, ate a cooked breakfast with sausages an' bacon an' fried egges, ate some more cake, bought more comics an' read them, drank beer, watched 'Origins', ate yet more cake, played some Halo, watched 'Black Death' which I loved but Logan thought sucked, ate steak an' chicken an' chips, an' watched the first two 'X-Men' films whilst eatin' chocolate an' drinkin' beer.
We also decided that Victor needs a T-Shirt for when he speaks to Logan, since he seems to have a load of stock phrases which cover most conversations - and he can just point at the right phrase whenever he needs it: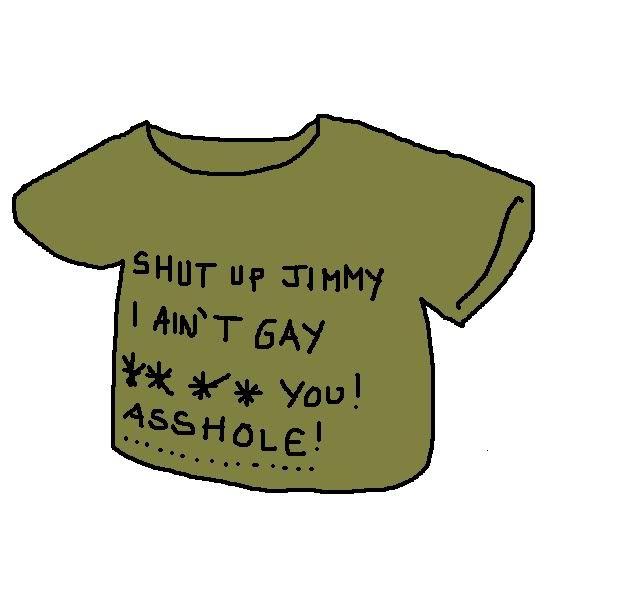 An' last, but by no means least, we got some chocolate an' beer an' let the Chibi Bro's go wild: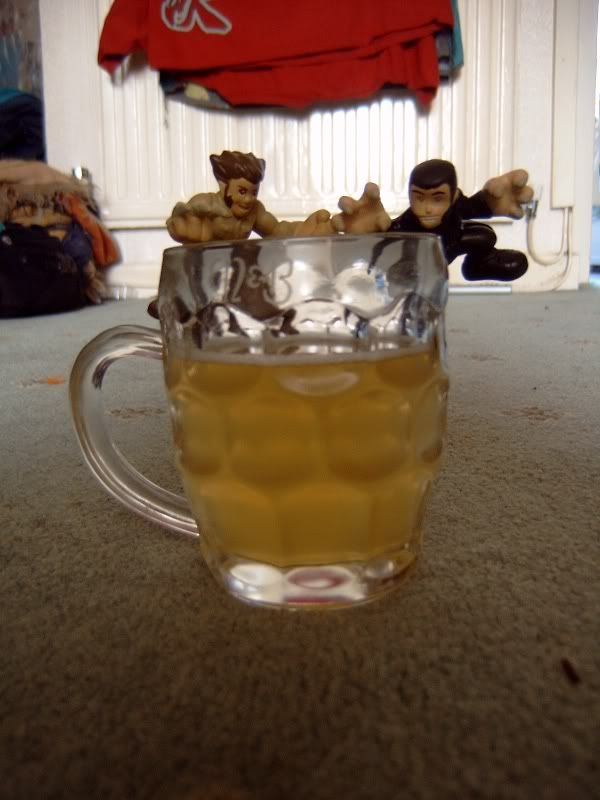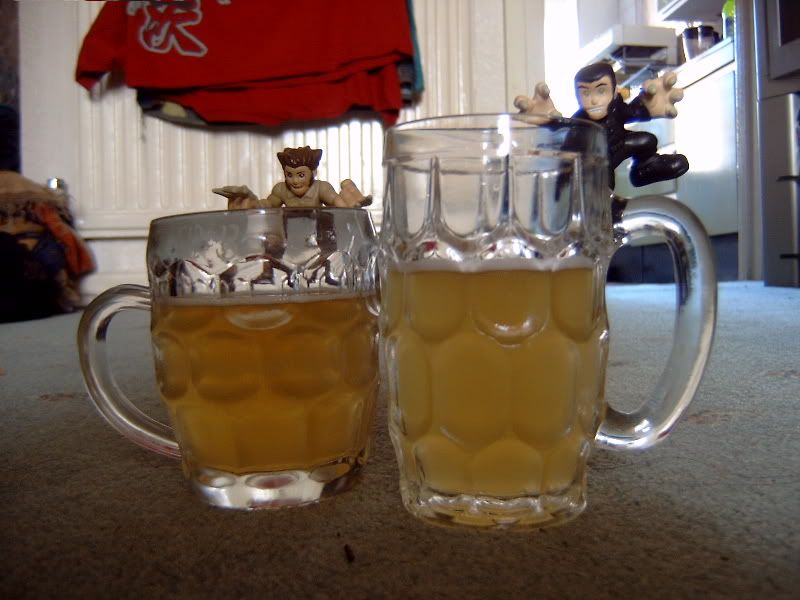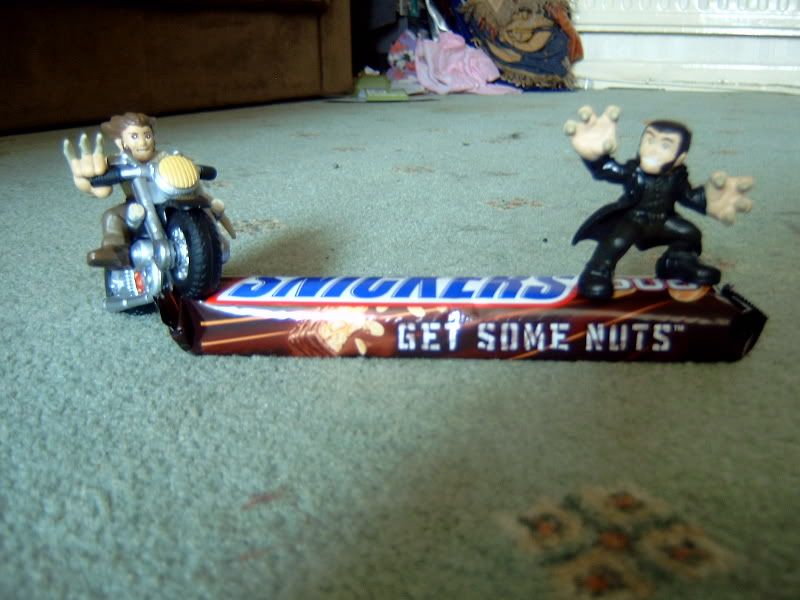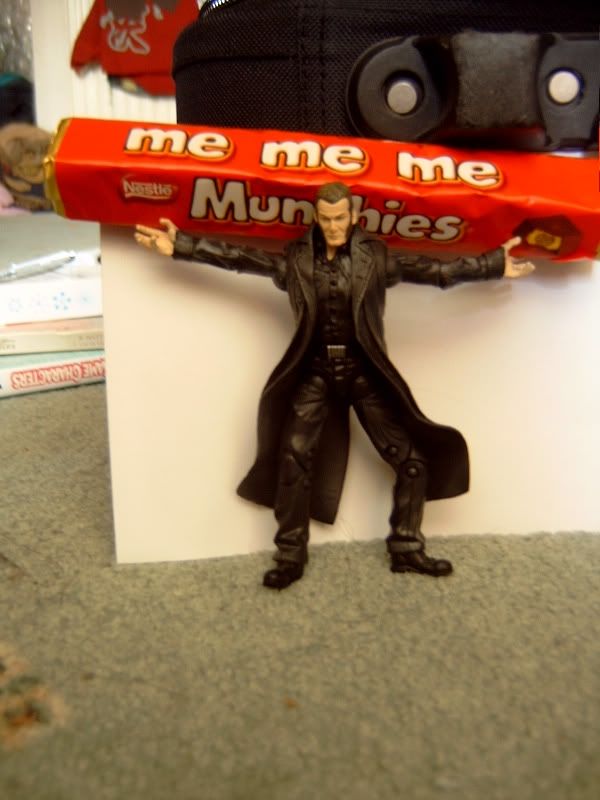 Even ActionFigure!Victor knows it's all about him
or at least it SHOULD be, dammit!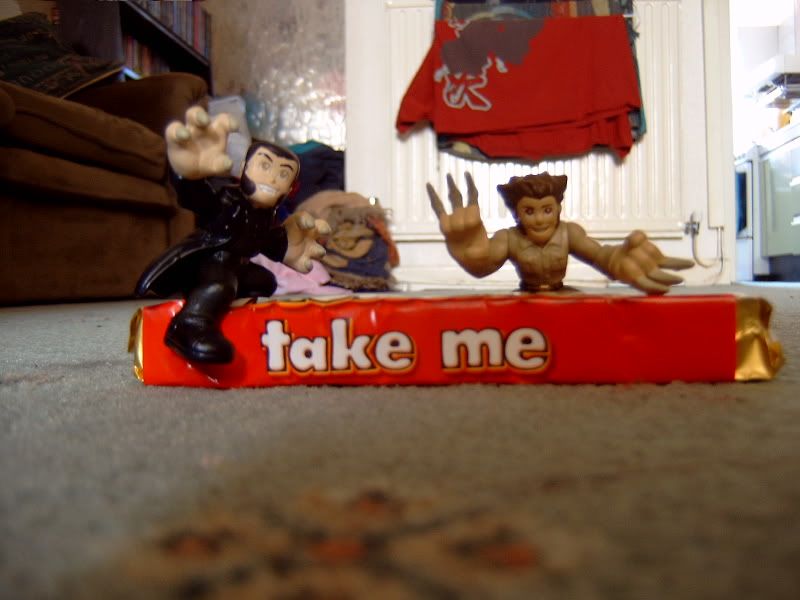 Step up an' get some of that sweet candy, ladies.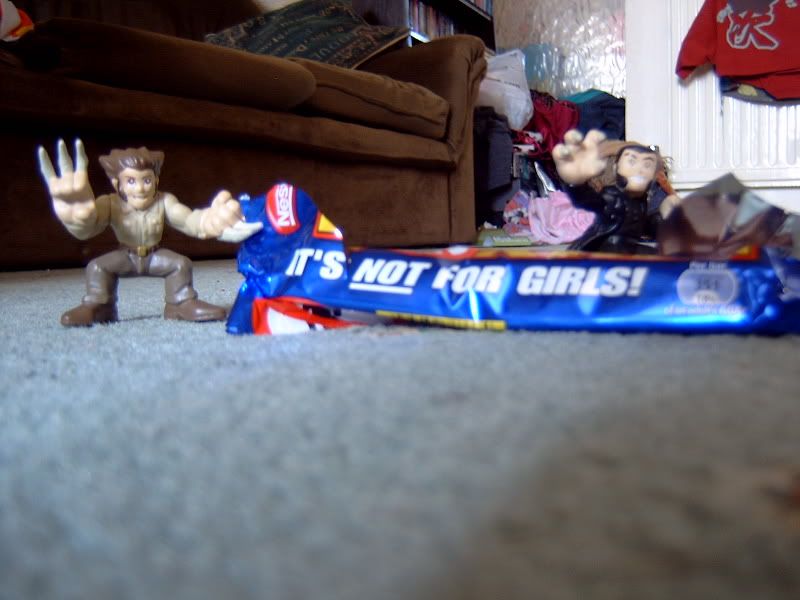 ...but not
this
one. It's Not For Girls!
Current Mood:
caffeinated
Current Music: "Behind Those Eyes" - Three Doors Down (how can I not, really?)